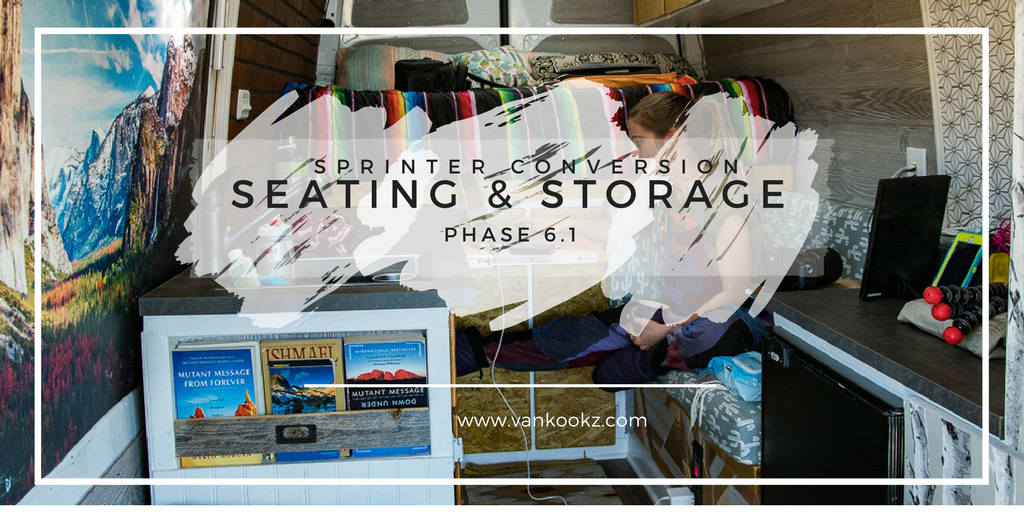 Utilizing Couch as Storage - Phase 6.1
We knew going into the couch build that it was going to have some sort of underneath storage, house our battery bank and all our electrical components, as well as, housing the inverter that sticks out with 110v outlets at the bottom of the couch. Here's how we did it!
Nature's Head, is it worth the hype? - Phase 6.2
Going into this build, we were 100% committed to a composting toilet. After a few years of peeing in bottles and what have you, we knew it was time for a legitimate throne. We went with the Nature's Head composting toilet. While it is on the more expensive price end of the spectrum, we knew that we would own this toilet for a long time.
Building Upper Cabinets Van Build - Phase 6.3
Here we show how we built the custom cabinets on the driver side of the van. Cabinets were an intimidating task to start on, but once we started, it wasn't as bad as it seemed. Here is how we did it!