Straya, where do we even start?! What an amazing island of a country. We lived in Australia for about a year. We tried to see as much as we could, but I believe you could spend your whole life exploring that place and still not have enough time to explore it all. But, we sure did try. Here, you will find anything on how to obtain a work visa to general cliff notes on the spots we visited. We hope you find them useful!
Crash corse for Americans planning on traveling to Australia.
Buying a used van in Australia is different than the process we are used to in the States. Here are a few things you should look into before you make a purchase you could potentially regret.
The Grampians is an amazing little National Park with tons of short hikes and plenty of camping options. You can tackle this park in just a few days. If you're into exotic rock formations and picturesque lookouts then, we would highly recommend this awesome little park. Read on for our favorites.
Amazing National Park right outside of Melbourne. We kind of overlooked this place based on the proximity to the city, but then we heard about Lyrebirds. We had actually detoured to the Dandenong Ranges with the slight hope that we might see the elusive Lyrebird.
This by far was one of our favorite little hippy towns. When we weren't working on the Gold Coast, we were beach bummin' in Byron Bay. This place is pure magic. Good Vibes and great surf.
Out of all the places we visited in Australia, the Gold Coast is where we spent the most time. We were fortunate enough to have worked and played in this amazing region for over 8 months. The GC is perfectly situated near some of the worlds best surf, amazing bush walks, chilled out beach towns, wild night life, and some of Australias best vegetarian cuisine. Check out the places we miss on the daily.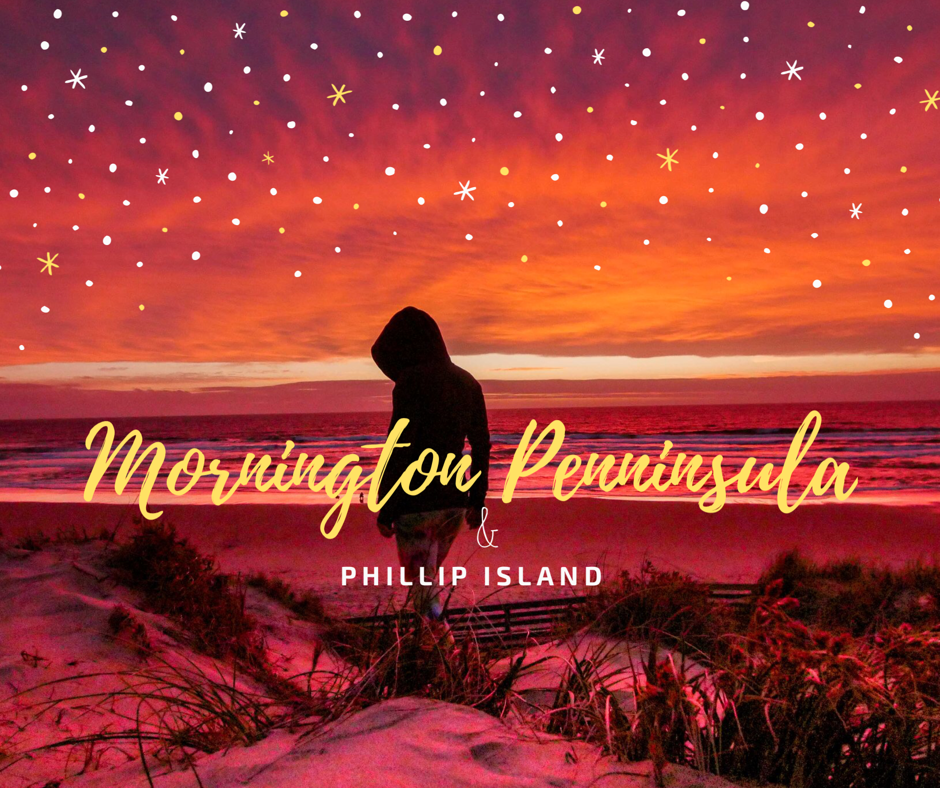 I was sold on the penguins, but also these were some of the last waves were gonna get before dipping up to Melbourne. Read on for some of our beach bumming activities.
Perfect Coastal Road trip spanning from Sea Cliff Bridge down thru Narooma. We also find the Camel Rock and Horse Head Rock base location. Must check out area for empty beaches with crystal blue water!
At some point in your Aussie travels, you'll want to head away from the beach towards the outback. If you're around the Brisbane/Gold Coast Area, there are two amazing National Parks that offer classic unusual outback terrain and this trip can all be done in a matter of three days. So pack up your rigs and get ready to head into the outback territory on the Queensland/New South Wales border.
In our opinion, this is the jewel of East Coast Australia. Where do we even begin? With easily over 150 surf breaks and some of the most picturesque beaches you really can't go wrong with any detour in this area of the country. We found so many amazing places. It would be hard to list them all. So we boiled it down to our 5 favorite places on this stretch of coast.
If you're traveling across the south coast, make Wilsons Promontory a mandatory stop. From amazing surf, awesome beaches, and even small mountains, The Prom reminded us of a small Tasmania.
This tiny little island really packs a punch. Crazy rock formations, to mini deserts, to little mountains, and crazy white sand beaches and everything in between. Read more about our time there.
Waterfalls, Koalas, Redwoods, 12 Apostles, Loch Ard Gorge. How we got a couple of them all to ourselves. Epic road trip.
If we knew how ridiculously epic this place was, we would have spent 3 months here. This place is just unreal. If you don't have 3 months, but still want to have an epic overloaded adventure in Tasmania, then check out this itnerary!
Grab your boardies, sunnies, and get ready to slip, slop and slap (Aussie jingle for being sun safe). The Sunshine Coast is a beach haven serving up plenty of surf, sun, and natural beauty.
Enjoy the five billion star view with entire campsite to yourself and some Emu Families. he park is located about three and a half hours west of the Grampians.
Mind blowing experience. This reef is so enormous. Find out how we got free scuba. We were beyond stoked that the Great Barrier Reef was our first experience scuba diving. We saw turtles and color changing octopus'
The Man, the myth, the ledge. Our first van purchase was an incredible, life changing experience. We were lucky enough to buy our van for $800AUD with few mechanical issues. We learned to simplify our lives and things we once thought we "needed" became unnecessary. We were able to work and save more money and travel like we never had in the past. We never looked back. Thank you Damon.